4-Channel Video installation, 7:04 min., 2019
Catch Phrase:
"What happens if you get used to the End Time? If you start to think of it as normal? Will the world be too slow for us?"
LONGER SYNOPSIS
"The End Time" was developed for the exhibition Spectral Afterlives at Sprengel Museum Hannover on occasion of the publication of "Spectral Afterlives – Bjørn Melhus and his Media Doubles" with an essay by Elisabeth Bronfen.  The focus of the 4-channel video installation is a fictional "Dorothy". In dreamlike episodes,she recites quotations from the film "The Wizard of Oz" (1939) and the television series "China Beach" (1988-1991) against the background of the Central Vietnamese jungle and in opposition to an overbearing moon. Melhus refers to two events, the 1969 moon landing and the Vietnam War (1955-1975),which received worldwide media attention. US-American pop culture but also numerous media narratives have repeatedly quoted fragments and elements of "The Wizard of OZ"; the Ho Chi Minh Trail was also called the "Yellow Brick Road", the road that led through the magical Land of Oz. The television series "China Beach" developed by Vietnam veteran William Broyle Jr. also contains references to the "Wizard of Oz".
In "THE END TIME" the protagonist "Dorothy" repeats the song from the series "China Beach": "Don't sit under the apple tree,with anyone else but me,until I'm marching home." This wistfully melancholic line e in turn quotes the song by Glenn Miller and the Andrews Sisters that became popular in 1942, which, against the background of the Second World War,is to be understood as an enjoinder to wait for those returning from war.
But for "Dorothy" there is no escape, for she is trapped in "THE END TIME",and the question arises as to what happens when the state of emergency "THE END TIME" becomes a normal state and there is no home coming – as is also dealt with in the "Wizard of Oz". In his installation,Melhus sees a metaphorical reference to our present "in which we live in a permanent state of emergency at the end of time and in which we are barred from returning to an original state or "homecoming'" (Bjørn Melhus).
INSTALLATION VIEWS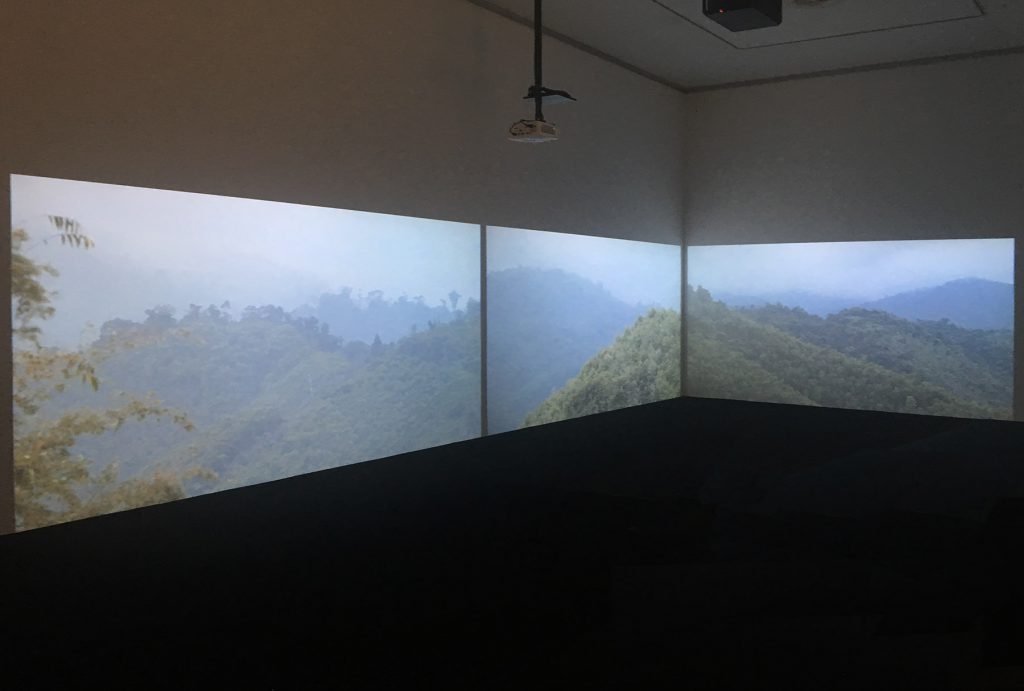 VIDEO STILLS