3 channel high definition video installation, 13 min, 2015
Trailer:
Description:
In 'The Theory of Freedom', we see the protagonists Mister Freedom and Miss Independence walking through a desolate metropolis. They are quoting from neoliberal texts mixed with religious delusions abou the biblical apocalypse as they wait for the Day of Judgement.
This salvation, however, fails to materialise when Randi appears as a black‐clad tyrannical mistress. She is the personification of Russian‐American philosopher Ayn Rand (1905-1982), the founder of objectivism. This movement regards the pursuit of one's own happiness as man's highest ethical goal, and productive performance as his most important activity. Randi is seen in a mortuary wielding her power over a group of sick, half-dead men in green masks. With compelling one‐liners and evangelical quotes from American mainstream films like Armageddon, she indoctrinates these men with her philosophy on the free market.
Video Stills (triples):
Production Still: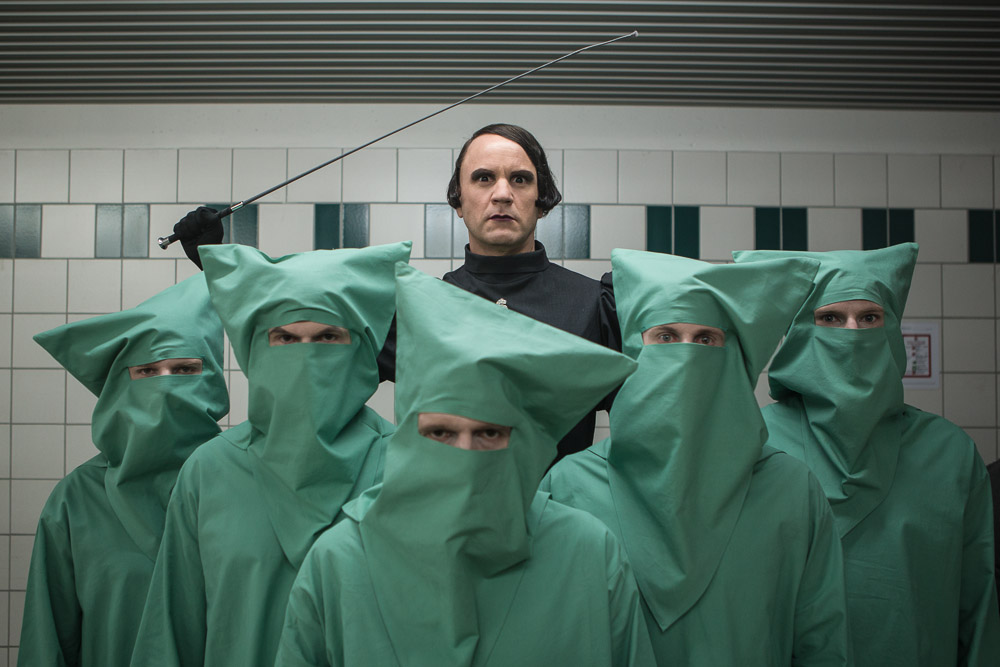 Installation Views: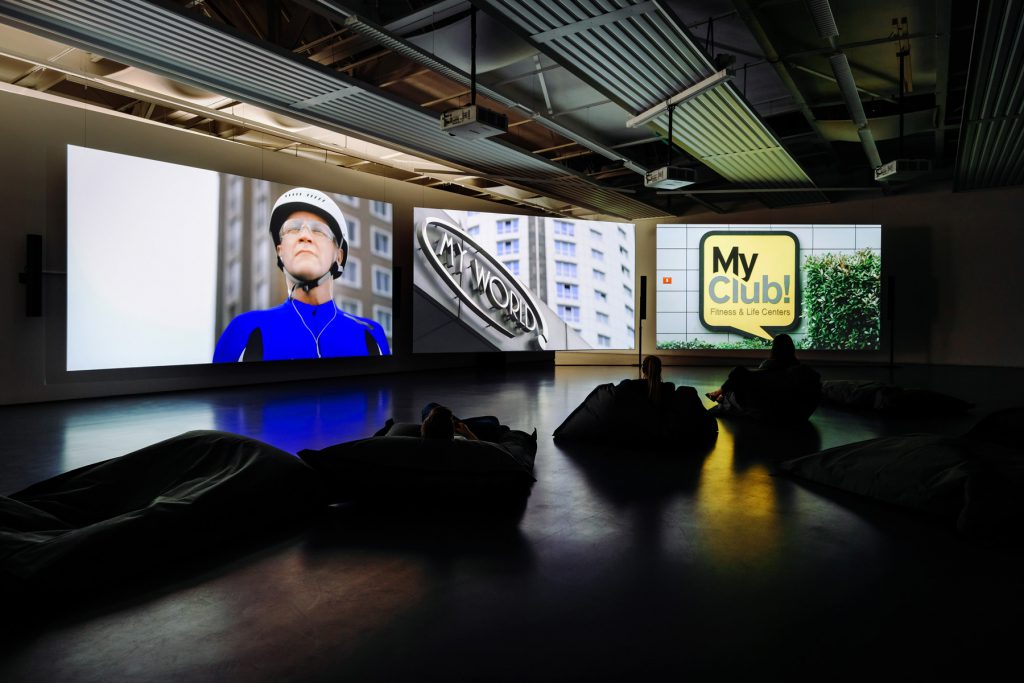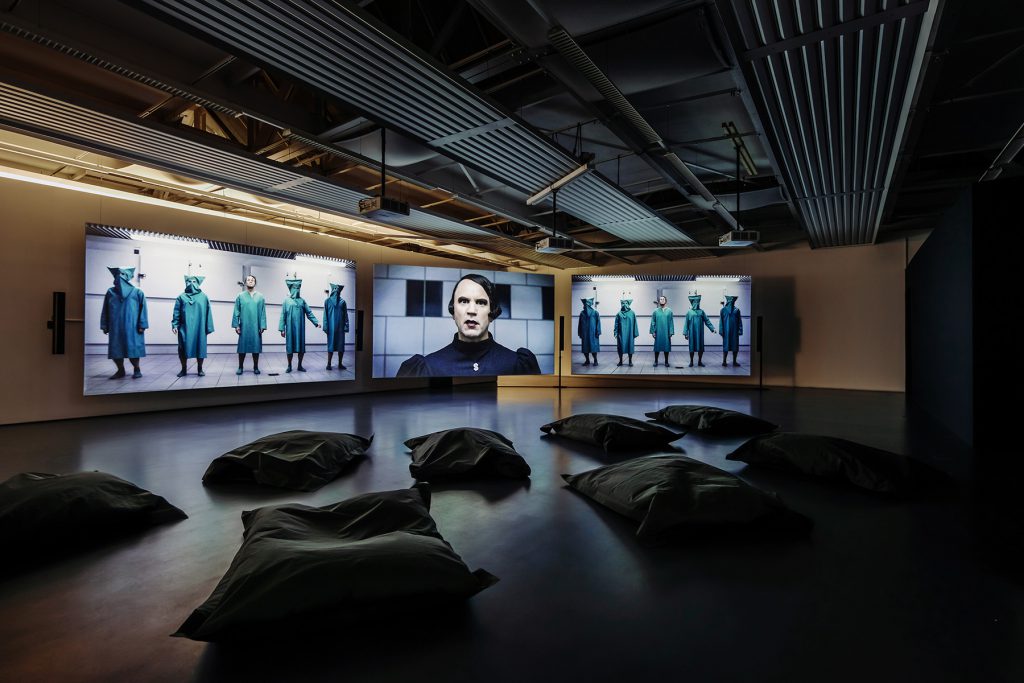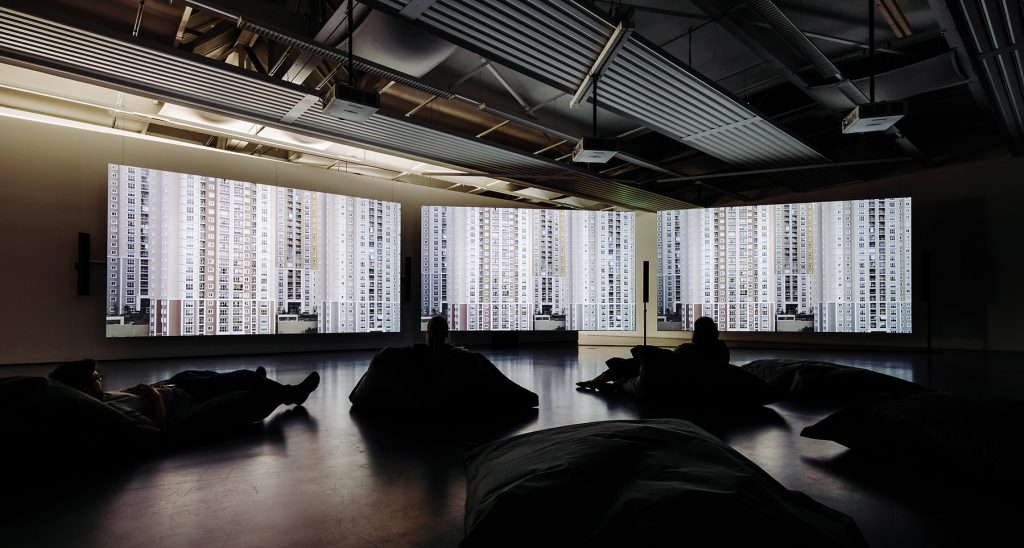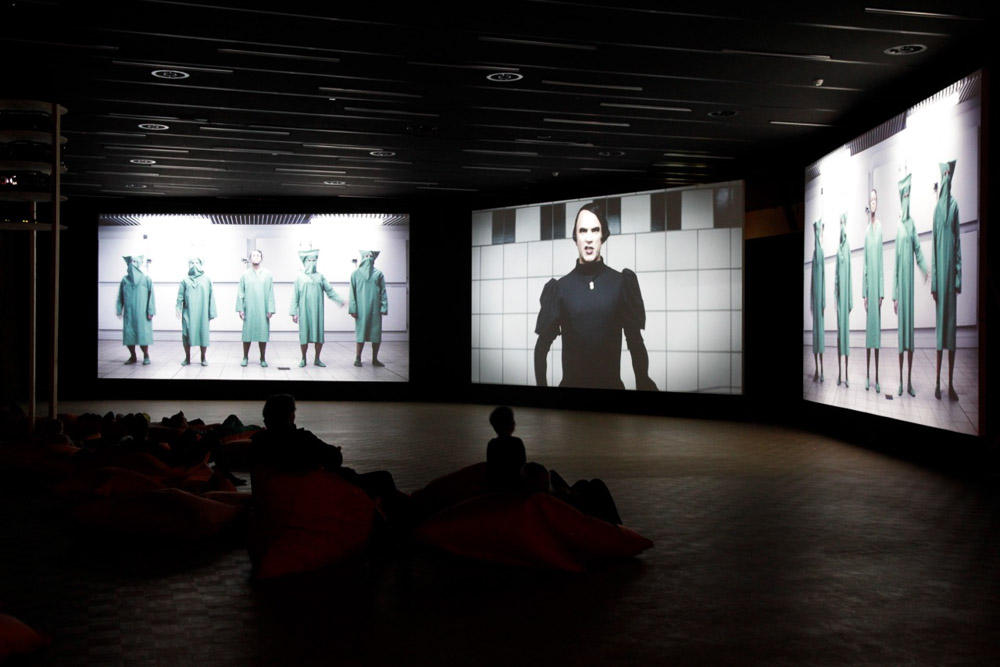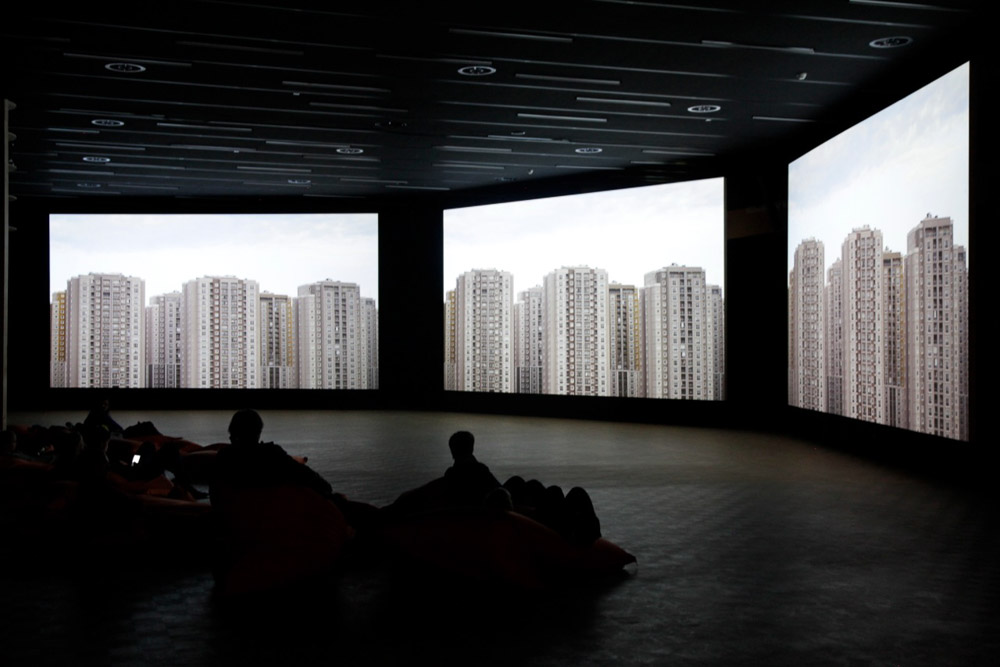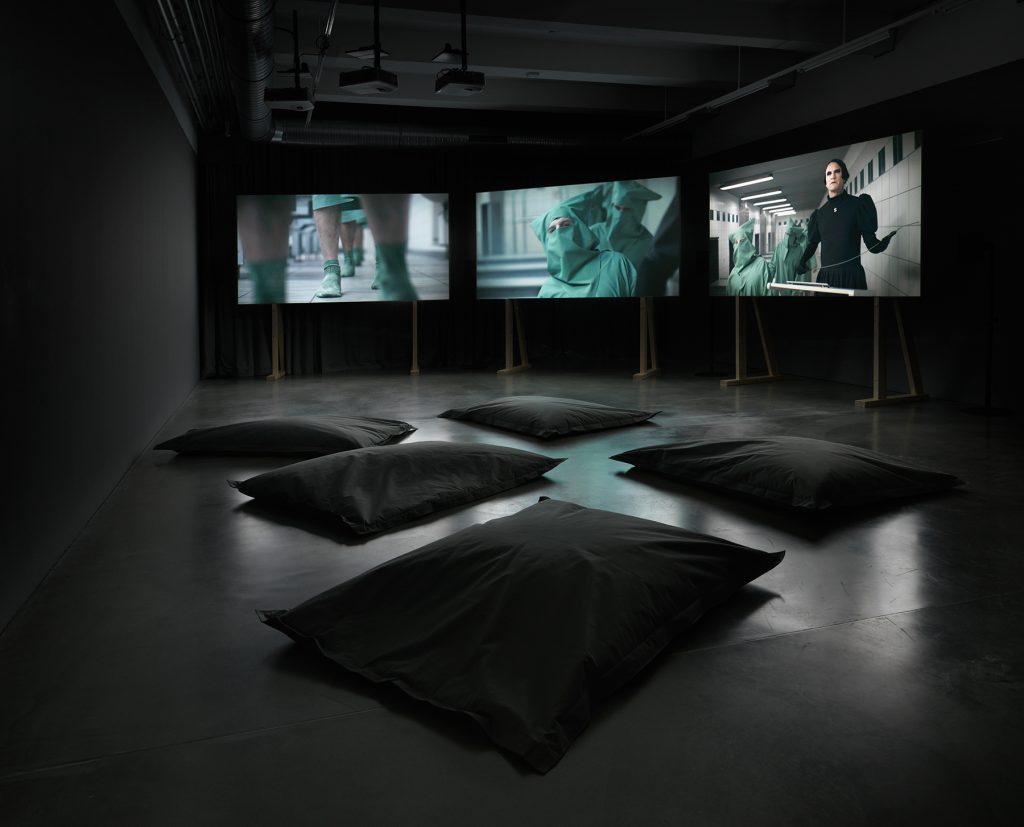 Production Team:
Written, directed, performed & edited by:……………………… BJØRN MELHUS
Sound and Music in collaboration with ………………………….WOLFRAM SPYRA
Director of Photography:…………………………………………………….EIKE ZULEEG
Camera 2nd Unit (Istanbul):………………………………………………….. BEN BRIX
Costume Design & Make-up Artist:……………………….JULIA NEUENHAUSEN
Set Design:……………………………………………………………………………FELIX OTT
Choreography:…………………………………………………………. HELGA WRETMAN
Additional Performers: ……………….JÖRG BRINKMANN, CARSTEN FRÄMKE,
TOMMY GROV, RALF HENNING, FELIX LAUBSCHER, KLAUS PAPE, MANU WASHAUS, CHLOE & JOEL BECK
Camera Operator:…………………………………………..JENS-CHRISTIAN WANZECK
Dolly Grip:………………………………………………………………THOMAS HOFFMANN
Chief Lighting Technician:…………………………………………..ANDREAS SCHWAB
Lighting Technicians:………………………………TOMMY GROV, ALEX TURGEON
Data Wrangler:……………………………………………………………….THOMAS TAUBE
Location Manager (Berlin):…………………………………………..FELIX LAUBSCHER
Location Manager (Istanbul):………………………………………………….CAN SUNGU
Visual Effects:……………………………………………………………….MIKE ORTHWEIN
Colorist:…………STEFAN KING
Production………………………………………………………………. YUKI JUNGESBLUT
Produced by……………………..LIMBOLAND PRODUCTIONS/ BJØRN MELHUS
Further info:
Frame accurate sync, 4k Video downscaled to HD for playback (as of 1/2015), 4 + 1 channel sound