4K Video, 14 min, 2022
To watch this film please contact studio(at)melhus.de for a password.
Short Synopsis:
Isolated from the outside world, grotesque figures negotiate the pandemic state of emergency using language quotes from end-time movies. The video evokes fear, loneliness, illness, as well as threat and defence scenarios.
Synopsis in German
HOMESICK ist der Versuch einer Traumaaufarbeitung von Pandemie- und Lockdown-Erfahrungen, unter Einbezug von Sprachzitaten aus Endzeitfilmen. Das Video beschreibt alptraumhafte Zustände von sozialer Isolation, Krankheit, Bedrohungs- und Abwehrszenarien. Verschiedene Gestalten, die sich in scheinbar getrennten Kellerräumen von der Außenwelt abgeschottet und dauerhaft eingerichtet haben, verhandeln mit Hilfe angeeigneter Sprachzitate den pandemischen Ausnahmezustand. Es sind Momente der Krisenbewältigung, der Angst, der Krankheit, des Widerstands, der Einsamkeit und Unsicherheit, in einer Stimmung von Stagnation und Lethargie, die in ihrer Überzeichnung auch mal ins Groteske kippen kann.
Video Stills: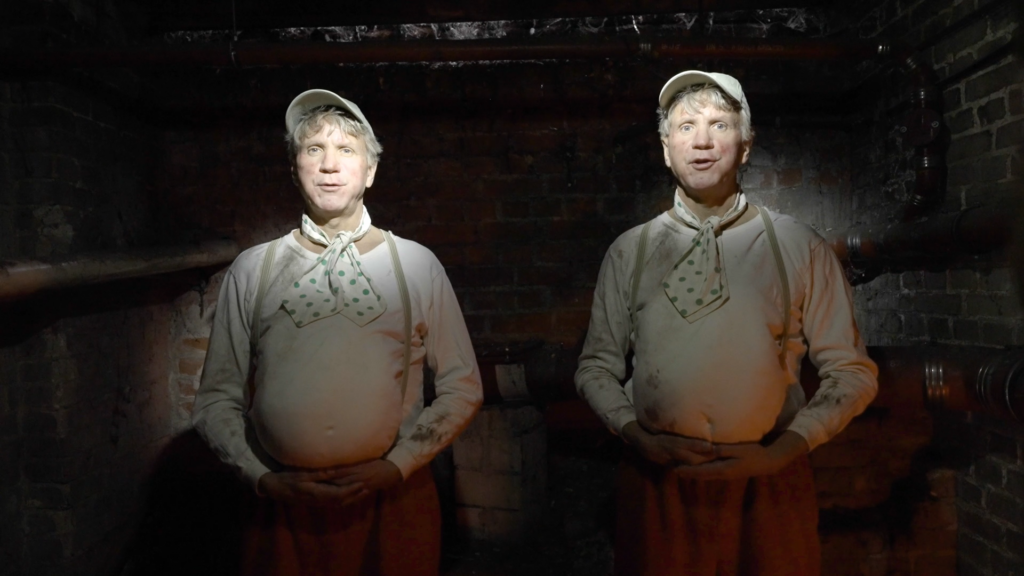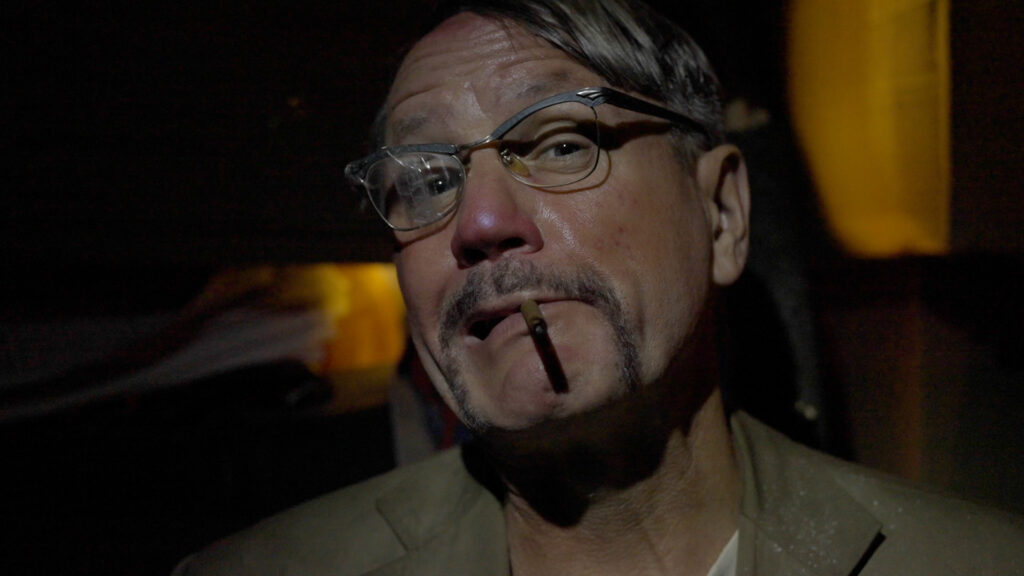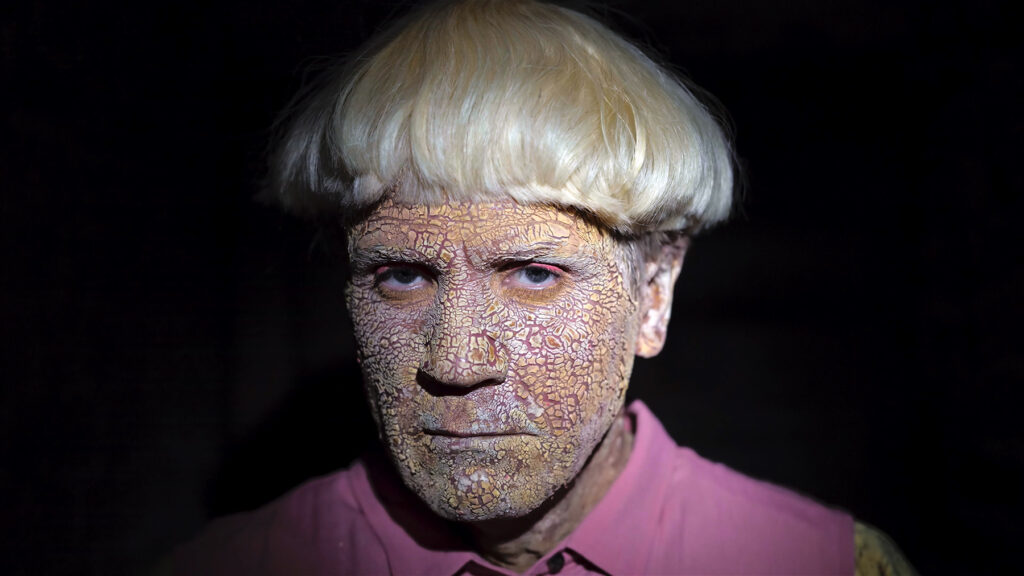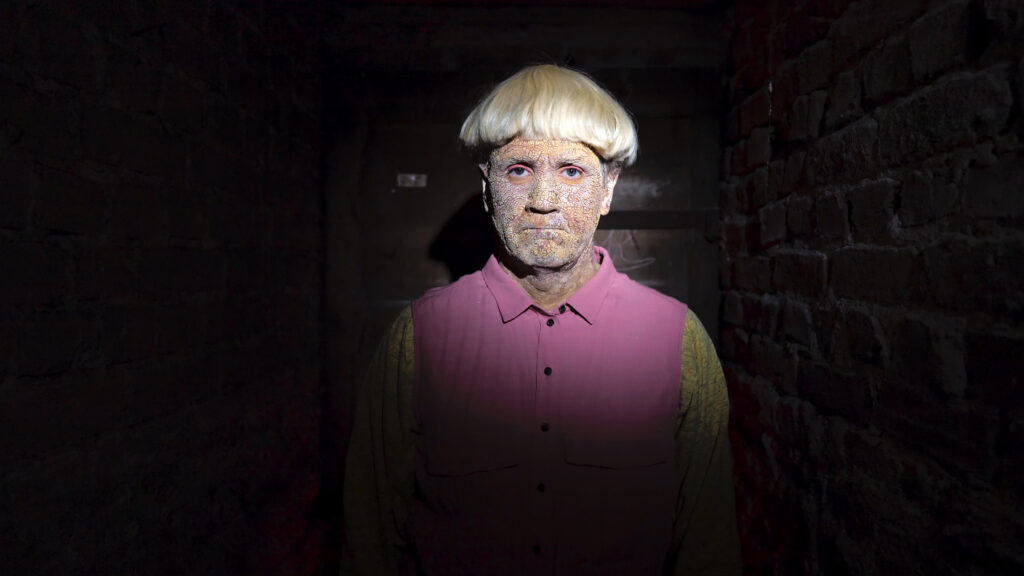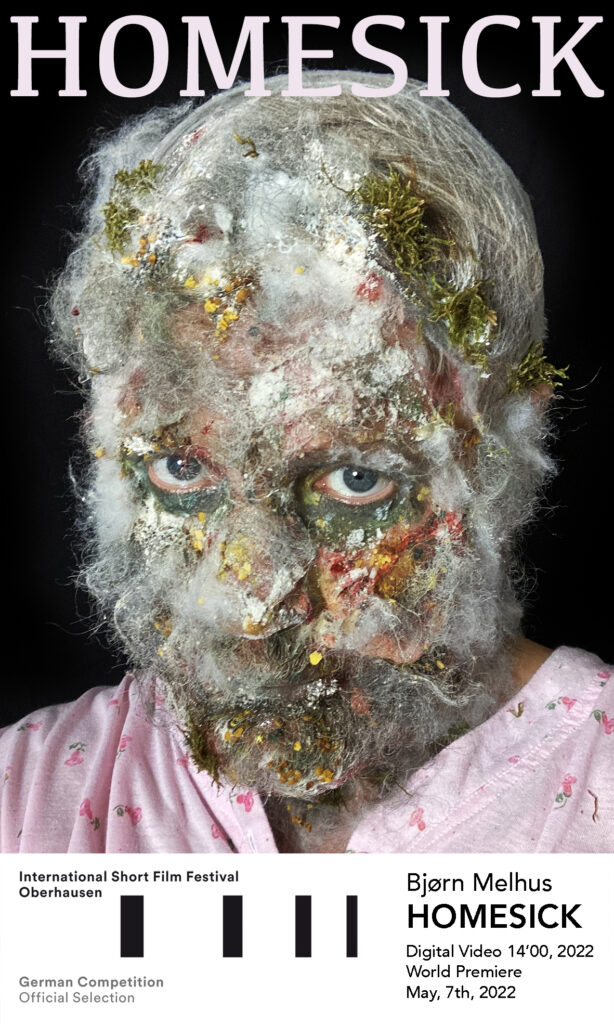 PRODUCTION TEAM:
Written, directed, performed and edited by: Bjørn Melhus
Director of Photography: Ben Brix
Costumes & Make-up: Julia Neuenhausen
Sound Design: Max Schneider
Postproduction: Ben Brix
Colorist: Abdul Twebti, Planemo Films
Produced by: Yuki Jungesblut
Made with the support of:
Filmförderanstalt (FFA)